Wills and Probate Team Spotlight: Shannon Wood
12/10/2023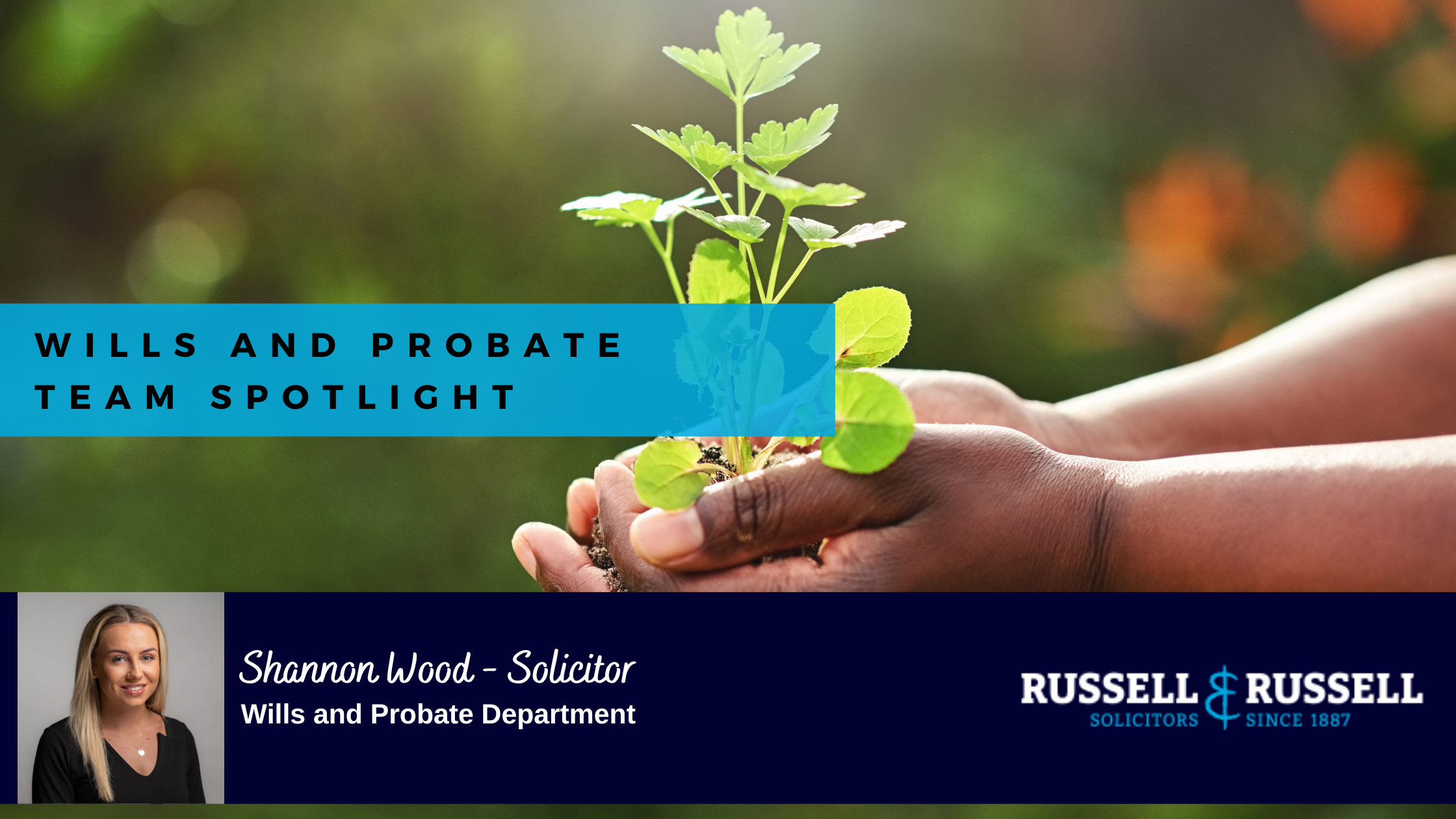 In this profile piece, we meet Shannon Wood, who qualified as a solicitor in 2022 and has been with Russell & Russell for almost a year.
Shannon specialises in Wills and Probate work and particularly enjoys helping clients with estate planning to mitigate their tax liabilities.
Here, Shannon reveals what attracted her to the law and gives advice to those wanting to follow in her footsteps.
What is your job title and experience?
I am a Solicitor in the Wills and Probate department in Chester, where I carry out all types of work, specialising in Wills, Trusts, Deeds, Probate and Lasting Powers of Attorney.
Why did you decide to work in the legal industry?
I studied Law as one of my A-Levels and thoroughly enjoyed it.
When and where did you qualify?
I started my journey at Leeds University studying Law. I graduated in 2018 and went on to complete the Legal Practice Course together with a master's degree at the University of Law in Chester.
I qualified as a Solicitor in April 2022.
How long have you been at Russell & Russell?
I joined Russell & Russell in January 2023.
What do you enjoy most about your work?
I enjoy educating clients in relation to what options are available to them during their lifetime and on death. It is very satisfying to save clients an inheritance tax liability.
What do you find most challenging about your job?
The grief I see in recently bereaved clients never gets any easier.
What is the most memorable case you have worked on?
I dealt with a matter where posthumous trust planning ensured members of a family received a token from their late family member's estate, which failed to be achieved through the intestacy rules.
It highlights how important it is to have a valid Will in place.
What are your ambitions for the future?
I am aspiring to manage and grow a team in our Chester office, to understand Russell & Russell's operations and to continue to expose myself to business development opportunities.
What are the main challenges facing private client lawyers today?
With more legal services being made available online, together with clients' apprehension to price due to the current economic crisis, we need to consider ways to differentiate ourselves from the competition in the sector.
What new law would you introduce if you could?
I would introduce a compulsory test which would provide you with an understanding of politics and economics before you are able to vote.
What skills do you need to be a successful lawyer?
Time management, organisation, resilience and analytical skills.
What advice would you give someone who wants to become a solicitor or work in the legal industry?
Do not fall at the first hurdle. You will face countless challenges during your career. As long as you remain determined, dedicated and consistent, it will pay dividends for your future.
Take your lecturer's advice – do the wider reading!
Try and get your foot in the door at the earliest opportunity. It is not always easy to become a qualified solicitor, but a wealth of experience on your CV will stand you in good stead.