Keeping Up with the Times: How to Deal with Digital Assets in Wills
17/08/2023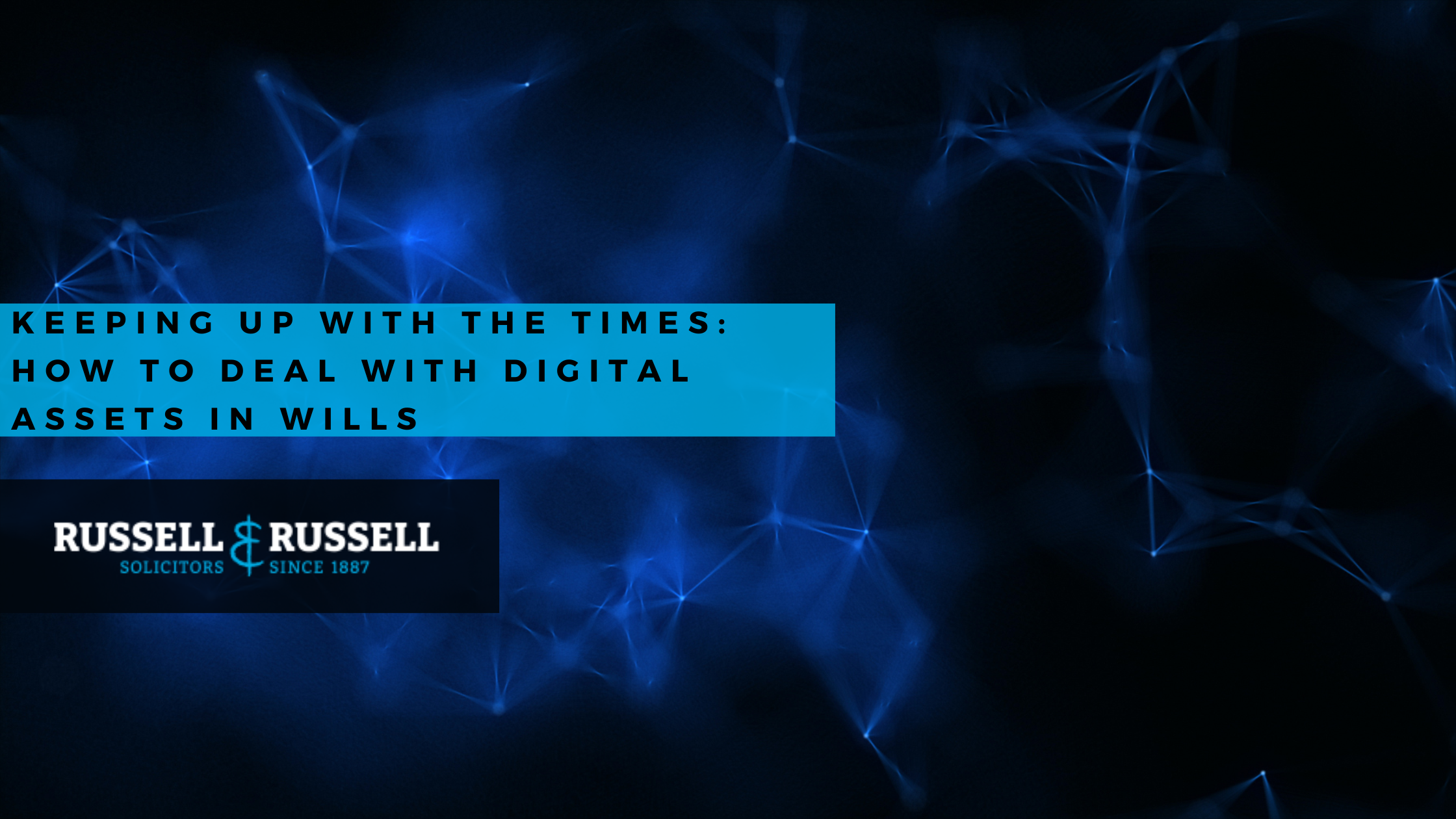 Society is becoming increasingly tech-focused. And, as we spend more of our time in front of a screen, it also means that we are moving more of our lives online.
However, although many of us are embracing the changes that technology brings by increasingly socialising and storing information online, this is not being transferred into the provision we make for these assets after our death, with most people still failing to include digital assets in their Wills.
A survey of Which? members in August 2021 found that just 5% of those that had a Will said it contained a reference to their digital assets. This is despite an estimated 66% of the total UK population in 2021 having an active Facebook account and around 2.3 million UK adults owning cryptocurrency.
In this blog, our Wills and Probate team considers digital assets and answers some questions you may have about what happens to them after we die.
What are digital assets?
A digital asset is anything that someone owns that exists in a digital format rather than a physical one. This includes:
Digital photos and videos.
Cryptocurrencies, such as Bitcoin.
Documents saved on a computer or in a cloud account.
Social media accounts.
Loyalty points.
E-books.
Digital music files.
Websites and domains.
Emails.
Other online accounts (including selling and gambling accounts).
There are many different sorts of digital assets, and they vary considerably in terms of type and value. Some types have sentimental value (like family photos and videos), and others might have significant monetary value, for example, cryptocurrency or funds in your PayPal account.
Can digital assets be inherited?
Yes, digital assets should be treated in much the same way as physical assets when it comes to inheritance. If you want certain digital assets to be passed on to particular people, you should include instructions for this in your Will.
Any digital assets not mentioned explicitly in a Will are considered part of the residuary estate and will pass to whichever beneficiary is entitled to inherit it.
Can all digital assets be passed on?
Not all digital assets can be passed on. Some digital assets are not actually 'owned' by you, but they are licensed. This is generally the case with most social media and music accounts.
Passing on the account details for these is likely to be a breach of the terms. It is essential to check the terms of each business to see what you can do in the event of your death. Often companies still let you have a say in what happens to your accounts after you die. For example, Facebook, Google and Apple have procedures in place to deal with accounts of deceased people.
What happens to my digital assets if I haven't got a Will?
Without a Will, your digital assets will be treated in the same way as the rest of your estate and will be passed on to the relevant person entitled to it under intestacy rules.
If you haven't got a Will and there is no other record of what digital assets you have, your personal representatives will have to track down the accounts and follow the respective company procedures to access the relevant information and assets.
A Will is one of the most important legal documents you can have, and it is vital to put one in place to leave clear instructions for all your assets, including the digital ones.
If you die without a Will, your estate will be distributed according to strict rules, meaning the people you care about could lose out.
What should I do with my passwords to online accounts?
A Will should contain a list of your digital assets but must never include a list of passwords or usernames. This information must be stored securely elsewhere so that your executors can use it to access your digital accounts after your death.
Organisations such as the Digital Legacy Association offer guidance and advice about digital legacies, including a spreadsheet checklist to help you list your digital assets. You can find out more on their website by clicking here: https://digitallegacyassociation.org/.
How can a Solicitor help?
A specialist solicitor can help you determine which accounts and digital assets will form part of your estate and can draft a Will to ensure the relevant assets are included and any beneficiaries have all the information they require to access the relevant accounts.
Our Will Writing solicitors at Russell & Russell have a wealth of knowledge in assisting clients with preparing their Wills. We take the time to understand your circumstances and can advise accordingly, ensuring your wishes are met and that your family and friends are looked after when you die.
Wills Solicitors North West
At Russell & Russell, we provide local wills and probate services with nine offices stretching across the North West. We offer a free, no-obligation consultation to help you make the right decisions.
Our Wills and Probate Team
To find out more about Russell & Russell's experienced team of wills and probate lawyers and legal advisers, please follow this link: Wills and Probate department.