What Happens If You Are Arrested
16/11/2023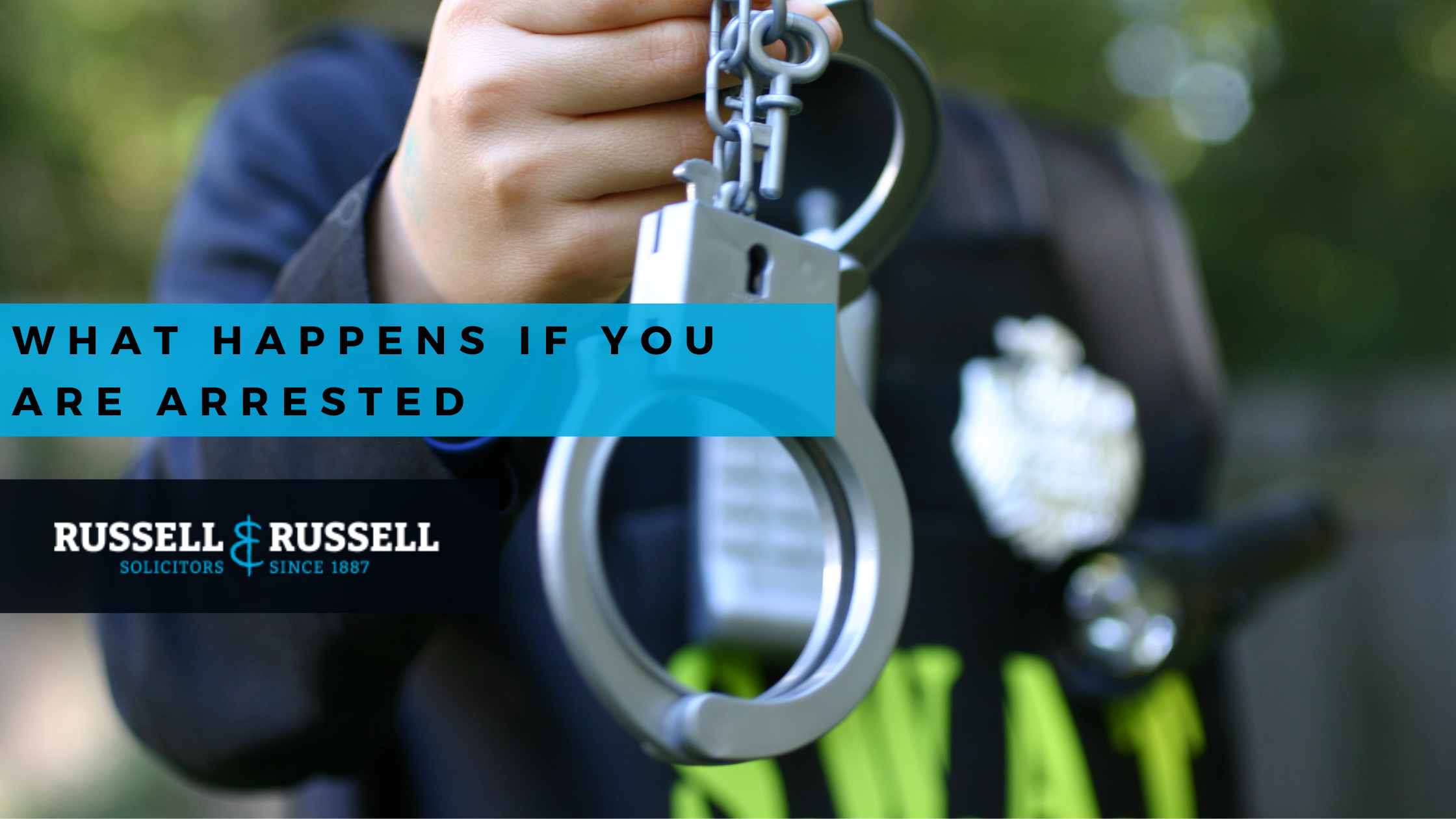 If the police arrest you, there is a certain procedure that is followed. Being arrested can be a traumatic experience, but it can pay to be aware of what is likely to happen so you are prepared.
In this blog, our specialist Criminal Defence Solicitors consider the arrest process and provide an overview of your rights.
1. Arrest.
To arrest you, the police need reasonable grounds to suspect you are involved in a crime. They can arrest you anywhere and at any time, including on the street, at home or work.
If you are arrested, the police must do the following:
Identify themselves as the police.
Tell you that you are being arrested.
Tell you what crime they believe you've committed.
Explain why it's necessary to arrest you.
Tell you that you are now not free to leave.
In some cases, when you are arrested, the police may choose to caution you or issue a fine on the spot. However, in others, you will be taken to the police station if you are arrested.
2. Arriving at the police station.
When you arrive at the police station, the arresting officers will discuss with the custody sergeant the reason for your arrest, and you will be booked in. The custody sergeant will decide whether you are vulnerable, or need medical attention, and will explain what will happen next.
The custody sergeant will also tell you your rights.
While you are held at a police station, you have the following rights:
The right to free and independent legal advice.
The right to tell someone where you are.
The right to medical help.
The right to see the rules the police must follow (the Code of Practice).
To see a written notice of your other rights, such as to regular breaks for food and drink and to use the toilet.
You are likely to be searched, and your belongings will be kept by the police custody officer until you are released. Any evidence will be seized.
3. Searching and samples.
The police have the right to:
Take photographs of you.
Take fingerprints.
Take a DNA sample.
Swab the skin surface of your hands and arms.
They do not need your permission to do this.
If the police want to take samples of blood or urine or take dental impressions, they need both your permission and the authority of a senior police officer, unless it is in connection with drink or drug driving.
4. Being held in a cell.
Generally, the police can hold you in custody for up to 24 hours before they either must charge you with a crime or release you.
For serious crimes like rape or murder, they can apply for permission to hold you for up to 36 or 96 hours.
You can be held without charge for up to 14 days if you are arrested under the Terrorism Act.
5. Meeting a legal adviser and appropriate adult.
If you are arrested by the police, you have the right to legal advice before you are questioned. You can either see the duty solicitor or contact a solicitor.
Your legal adviser will:
Look after your interests and make sure your rights are protected.
Advise what is best for you and your case.
Attending a police station can be a daunting experience. It's important to seek legal advice so that you have someone with you who can fight your case from the outset.
If you need to contact us in an emergency, we are here to help.
Russell & Russell Solicitors provide 24-hour legal advice lines so you can speak with one of our criminal defence lawyers when you need to. To contact our criminal defence solicitors, call 01244 405733 (Chester) or 01204 381999 (Manchester).
If you are a child or vulnerable adult, you also have the right to have an appropriate adult. An appropriate adult can include a family member or a social worker and is there to make sure you understand what is going on and that the police are acting appropriately.
6. Interview.
It is crucial to have legal representation during a police interview. An experienced solicitor will support and advise you and ensure the process is undertaken correctly.
At the start of the interview, you will be read the police caution: "You do not have to say anything. But it may harm your defence if you do not mention when questioned something which you later rely on in court. Anything you do say may be given in evidence."
During the interview, the police will ask you questions about the offence or offences you are suspected of.
You do not have to answer all the questions. However, deciding to remain silent could have serious consequences, and you should follow the advice offered by your solicitor as to how to approach the interview.
7. After the interview.
There are several options as to what happens after the interview, depending on your situation. These include:
The police don't charge you. You may be offered a caution, receive a fixed penalty notice, made to pay a fine, or released with no further action (NFA).
The police investigate the case. If the police wish to investigate further, they might release you on bail or under investigation.
You are charged with an offence. If you are charged, the police will give you a 'charge sheet' with the details of the crime you're being charged with.
Criminal Defence Solicitors
Russell & Russell's criminal defence department has an outstanding reputation for dealing with both minor and major criminal cases.
If you've been arrested or you're facing prosecution, you need the help of an experienced criminal defence solicitor who can give you specialist legal advice.
We represent clients in Blackpool, Bolton, Bury, Chester, Liverpool, central Manchester, Preston, Rochdale, Warrington and Wigan, as well as clients based in other areas of the country.
Our criminal law team has several Higher Court Advocates who can represent you at both Magistrates' and Crown court and are available 24 hours a day, seven days a week, so access to justice is always at hand.
For more information, click here or call 01244 405733 (Chester) or 01204 381999 (Manchester) to speak to one of our criminal defence lawyers.
Please note that this article is meant as general guidance and not intended as legal or professional advice. Updates to the law may have changed since this article was published.